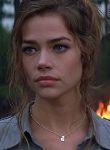 Caitlin resumed constructing the makeshift comms jammer. She could talk and work at the same time. "Yes, if the droid remains out of sight from the pirates, but within communication with us in the Cargo Hold we should have an advantage. Rather that just turning it off, it might be best to cycle it, only leaving it off for about one or two seconds."
"Longer than that, the pirates could recover and then be prepared for the gravity to retuen."
She looked up at Delvin, "My idea was using the gravity trick on the pirate boarding party after we remove their pilot. With the comms hammer, he will not be able to warn them when we take him out."
"My thought was to lie in wait for the rest to come back to their ship and then cycle the gravity once they come back to the Cargo Hold. What about magnetic boots? We can open up the secret compartment and be waiting for them. Then we could be behind them as they are in the center of the Cargo Hold."
"We could leave the pilot lying unconscious on the floor for them to investigate and distract them too. All to keep them off guard."
"Jaden, you have a laser weapon we bought for before we left. Once our ambush is triggered, we might have to shoot them if they still don't want to surrender."