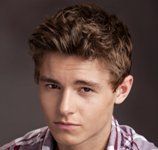 When AJ started fading, he mumbled, "Not again..."
AJ was startled, lying down on the sidewalk. He stood up and sighed in relief that he was in his neighborhood. Until he noticed the newspapers were gone.
"Crap, what happened to the newspapers!?" the boy cried, and sprinted to his house.