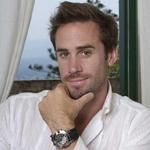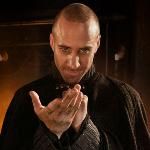 Peter Smith (A.k.a. Spells Caster)
Leader of a group of Supers named the Trio of Justice. His two companions are not wizards, each unique in their own rights.
One day, when Peter was in the mountains trying to find some magical ingredients, he heard stomping noises. And then he saw a dragon, Apollo. Peter touched the dragon and he was not eaten. Then it became his friend and they became the Duo of Justice. Now Peter knows Apollo is also a human.

When Peter and Apollo were walking down a street, they saw a motorcycle. Peter tried to ride it, but is started transforming into a woman! The woman had blue hair and she was beautiful. Apollo asked if she wanted to join their group of superheroes and she said, "Sure." That's how it became the Trio of Justice.
His parents were wizards so he was born with his powers and he was taught some of the hard spells by his grandfather when he was 16 years old.
Superpowers:
Electric Spells: He uses his hands to make electricity come out
Fire Spells: Able to cast fireballs, field shield, ring of fire, smoke, etc...
Water Spells: Able to cast spells about water and ice
Invisibility Spells: He spins two times and turns invisible, can make other things invisible
Teleportation Spells: Able to move himself or his possessions within the city limits
In his regular life he stays at home and reads books. He also teaches children at school every Wednesday.
Traits: Peter has...
Exceptional Intelligence and knowledgeable about many things (d6)
Proven to be really lucky (d8)
Very good stamina and health (d8)
Pretty agile (d10)
Good eyes and ears, able to notice things pretty well (d10)
Not the strongest person (d12)
Skills: Peter is...
Awesome at casting spells pertaining to electricity (d6)
An expert with fire magic and casting spells to conjure it (d8)
Very good at Invisibility magic and hiding himself (d8)
Pretty good water magic and casting spells to manipulate water and ice (d10)****
Pretty good teleportation magic and move himself nearly anywhere in the city (d10)
Pretty good at brewing his own potions and perform basic alchemy (d10)
Understands the basics of most sports and can play them (d12)
Decent at rock climbing (d12)
Knows his way around Seacouver (d12)
Understands necromancy, but is not very good at using that school of magic (d20)
Not very good at flying his broomstick (d20)
Old Skills | Show

Very Good: Casting Spells
Good: Making things
Good: Climbing
Good: Sports
Not so good: Flying a broomstick
Important Things he owns:
Broomstick
A giant pack of potions
A book of spells
A magical cloak with super-dimensional pocket
A crystal ball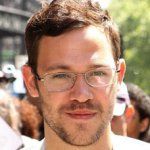 Lucas is one of his good friends. He is not a superhero. He's an artist, a famous artist. He draws lots of great pictures. Peter has a picture of a wizard that Lucas drew and it was a great picture of a wizard. He sometimes comes to Peter's house.