Day 1 07:30 - Theissia: Hemni's Bed and Breakfast
The next morning finds you gathered in the common room of Hemni's Bed and Breakfast.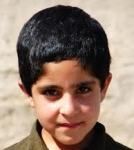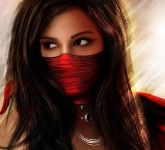 With some of you staying the night in the same bed and breakfast, you do see Neffar escort the Prince and his nursemaid to a booth in the corner for their meal. Garm manages to discretely cast his spell, but he detects no auras of evil in the tavern.
After eating all three make their way to the door near the stables, but Neffar veers over to approach your table. He greets you,
"Good morning."

"You be done breaking fast shortly, yeah. The carriage needs be prepared and I must be finish the loading o' our belongings. I be meet you outside near the stable."

"Then we be discuss our route and driving the carriage plan, yeah."
The lone guardsman hustles after his Prince and the nursemaid to supervise the loading of the carriage and the hitching up the horses. He had already started with most of the baggage and gear before breakfast, so it will not take him very long to finish loading the two passengers
OOC Note | Show

Btw, you guys have seen the map of the various ways to reach Westcrown. I am not planning on leading you all around by the nose for this adventure. Neffar is not really in charge from a game play point of view and doesn't make decisions for you guys. He only makes decisions based on his charges the boy and the nursemaid.
Combat Information | Show

Party Status:




Code: Select all

Kriger: 37/37 HP remaining; (DR1/-)
Randarin: 22/22 HP remaining;
Kelvin: 18/18 HP remaining;
Frakas: 24/24 HP remaining;
Sonja: 16/16 HP remaining;
Shavauna: 20/20 HP remaining;
Riot: 10/10 HP remaining;
Garm: 22/22 HP remaining;
Conditions in Effect: none


Special Abilities:




Code: Select all

Kriger Rage Remaining: 6/6
Kelvin's Mutagen Remaining: 1/1
Kelvin's Extracts remaining: 3/3
Frakas Spells Remaining: 1st level(2/2)
Shavauna's Spells Remaining: Darkness SLA (1/1), 1st level(4/4), 2nd Level (3/3)
Shavauna's Acid Dart: 7/7
Garm Spells Remaining: 1st level(4/4)
Garm Channel Energy Remaining: 3/3
Garm Acid Dart Remaining: 6/6
Garm Resistant Touch remaining: 6/6