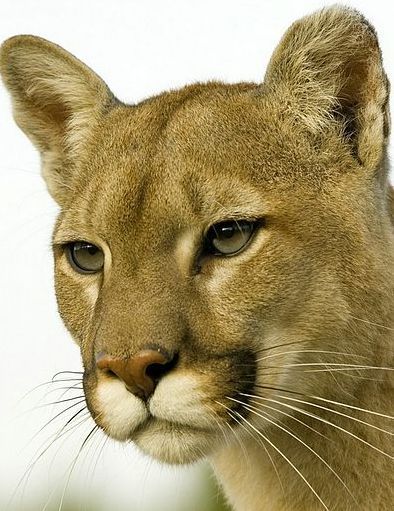 Race:
Catfolk
Gender:
Female
Age:
20
Roles:
Scout, Trapfinder, Archer, Backup healing
Class:
Scout-1/Ranger-2/Cloistered Cleric-1
Alignment:
Neutral
Description:
Tasha is a feline woman with light brown fur and greenish brown eyes. Her head resembles a tawny furred lioness, rather than resembling other more intricately colored patterns, with the light brown fur lightening around her whiskers. The short tawny fur covers her body and tail. Despite being slender, she has good physical conditioning and stamina from adventuring and she makes up for her lack of strength with heightened agility.
Height: 5' 2"
Weight: 120 lbs
She wears a mottled cloak when outdoors, and brown and dull green jerkin over her shining mithral armor. Her fur-covered legs are bare, the jerkin extending to mid-thigh. Her ankle-length doeskin leather boots are brown as well, marking her as person more accustomed to being outdoors. Her longbow is of fine quality and is the most obvious of her weapons with the large sword strapped across her back.
Personality:
Tasha is a cautious and suspicious feline, not easily trusting of anyone. She enjoys being in the outdoors and wilderness, but also feels that she can create her own following and teach others her trade craft. She can being polite and friendly if necessary. However, she is not afraid to use her looks and gender to get her way, and not above using deceit or threats of intimidation to do it either. She can be extremely vengeful when scorned and is not afraid of violence to accomplish her goals. Not really trusting in the laws of man or morality, she tends to just be herself and pragmatic instead of worrying about the conflicts between good and evil.
Background | Show

Tasha comes from the Screaming Hunter clan, or so she claims. She left her family years ago and has been traveling amongst the other races of the world since adolescence. She started her career working with a free spirited bard who taught her some of the tricks of the trade that complemented her natural instincts toward the skills of a ranger. They worked with a few other adventurers and did some dungeon delving. She excelled at scouting and finding the traps, preferring to stick with archery and skirmishing. However, during a particularly nasty encounter with a hydra, her mentor was killed along with half of the others in the party. The survivors scattered into the winds to escape and she had not seen any of them since. After losing her friends, she preferred it that way, not being close to the others.

Tasha relocated to a heavily forested region in the frontier, becoming loosely associated with the Adventurers Guild in the large town (Callenburg) of the area. Many other members frequently sought her help with certain types of quests, needing a good scout and trap-finder. She never stayed with those groups for very long after realizing that the dangerous business tended to make emotional attachments all the more painful when someone gets killed by an ogre.

This lesson was learned the hard way after the journeymen adventurers she was with tried to tackle more than they could handle. Ogres are big hit hard with their clubs. She is not sure how she survived, left for dead. Tasha woke up in monastery of Fharlanghn, being nursed back to health. She suffered significant internal bleeding and developed a problem with her stomach that appeared to take much longer to heal. Even after the clerics finished their treatments, she still had a weaker fortitude than before.

Lannon Fayruke was a warrior priest of Fharlanghn, staying in the monastery compound during her recovery after chancing upon the remains of the unfortunate battle. While most of his adulthood to date was in service to his god, yearned to learn other skills that would help him become a better adventurer than what he could learn cloistered in the temple library. Having accepted responsibility for Tasha's recovery, the pair stayed several months in the temple, learning from each other.

Lannon wanted to pursue adventuring and travel the realms, while Tasha saw potential in having an eager companion in her future endeavors for near future at least. Lannon was enamored with the young catwoman, particularly her ability to move quickly and fire arrows at her targets with speed and precision. Agreeing to accept the temporary partnership, Tasha began training the young man to move with stealth and be lighter on his feet. While he was not as agile, he was stronger and she ensured he was more proficient in polearms instead of archery to compliment her tactics.

Slowly over the next few months, Lannon had attached himself to the catfolk scout, but the emotional attachment was all on Lannon's part. With Tasha's past and experience in losing fellow adventurers, she remained aloof. But to pay back his kindness, she agreed to teach the cleric what she knew about the skills and abilities of being a scout. Lannon accepted his role in following her around and taking what she would give and teach until it was time to part ways.
Level Ups | Show

Add 3rd Level Scout
HP +7
Skill Points +10
+ 1 BAB, +1 Will, +1 Fort
Fast Movement +10ft, Trackless Step, +1d6 Skirmish & +1AC
General Feat: Swift Hunter (Combines Ranger & Scout for Favored Enemy and Skirmish Bonuses)