Welcome to Korvosa!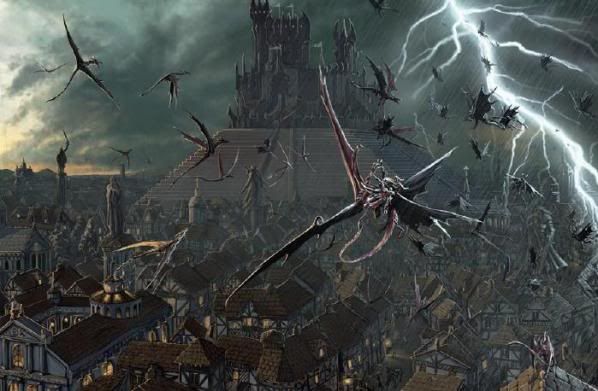 It is late afternoon on Wealday as Caravan Master Gavel has said it would be when you arrived and the wagons head on through Endrin Square continuing towards the warehouses of Gavel's company a few blocks from the waterfront of the Jeggare River. Laborers are waiting and loitering as the foremen are greeting each other and discussing things in preparation for unloading the wagons.
The extra guards are no longer necessary now that the procession is inside the walls of Korvosa and the guard captain approaches to pay out your wages for journey completion; 20 gold sails each. Not really needing your horses in the city and keeping them might prove to be inconvenient, the quartermaster points out a suitable place stable them with a business associate of Gavel's for five silver shields per day for each one. Of course there is also the Horse Shop only two to three blocks away where you can sell them with the saddles and tack at a reasonable rate.
Having concluded your association with Gavel's Caravan, you lead your horses back to Kroft Boulevard, just north of Endrin Square and are deciding where to go first.